Charities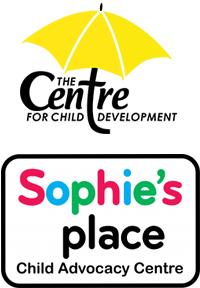 Sophie's Place
http://the-centre.org/child-abuse/

Sophie's Place is a child advocacy centre focused on providing specialized services to physically, mentally or sexually abused children up to age 18 in a child-friendly setting. It provides an opportunity to participate in the safeguarding of our children and in playing a key role in their healing process.
Sophie's Place is named for the centre's patron Sophie Tweed-Simmons.
"It's really important that kids can have a place to go where they can be taken seriously, and where they can express what's happened to them in a safe environment," says Sophie Tweed-Simmons.
Sophie's Place is the result of significant collaboration between the Surrey RCMP, Ministry of Children and Family Development, City of Surrey, Ministry of Justice Victim Services and Crime Prevention, and The Centre for Child Development. It enables the collaborating agencies to respond to child abuse in a compassionate and highly integrated manner.
"Sophie's Place is a safe, friendly and welcoming place for children and youth who report sexual or physical abuse," says City of Surrey Mayor Dianne Watts.
---
Wounded Warrior Project
Donate to Wounded Warrior Project
Wounded Warrior Project (WWP) is a veterans service organization that offers a variety of programs, service and events for wounded veterans of the military actions following the events of September 11, 2001. It operates as a nonprofit 501(C)(3) organization with a mission to "honor and empower Wounded Warriors" of the United States Armed Forces, as well as provide services and programs for the family members of its registered "alumni," as its registered veterans are called.
WWP's vision is to "foster the most successful, well-adjusted generation of wounded service members in our nation's history" as it works to raise awareness and enlist the public's aid for the needs of severely injured servicemen and servicewomen, help severely injured service members aid and assist each other and provide unique, direct programs and services to meet their needs.
---
spcaLA
spcaLA is an independent, nonprofit animal welfare organization serving Southern California since 1877. Donations run programs and services including Cruelty Investigation, Disaster Animal Response Team, Humane Education and a variety of shelter services.
We believe that animals, as living creatures, have value beyond economic measurement, and are entitled to legal, moral and ethical consideration and protection.
---
Pink Lotus Petals
Breast cancer affects 1 in every 8 women, yet many of them are uninsured, underprivileged and unable to pay for their own health care. Pink Lotus Petals, a Los Angeles based nonprofit, provides free screening, diagnosis, surgical treatment and post-surgical treatment to women who are medically uninsured and are unable to pay for such care on their own behalf due to financial hardship, socio-economic circumstances and other emergencies.
Breast cancer awareness has resulted in hundreds of millions in donations to charities just in the United States alone. However, these funds have been almost exclusively applied to research for a future cure of the disease while treatment of patients with life-threatening conditions who need immediate treatment today has been largely ignored. Pink Lotus Petals believes that saving women today is just as critical as searching for a future cure. Every woman deserves a right to treatment regardless of socio-economic status and financial condition.
---
Mending Kids
Mending Kids International provides life-changing surgical care to children worldwide. Over the years, thousands of children have received corrective, transformational surgeries that have given them a chance at longer, healthier and happier lives. Most of the surgeries we perform are to correct congenital heart defects, orthopedic abnormalities, severe scoliosis, and significant cranial facial deformities.